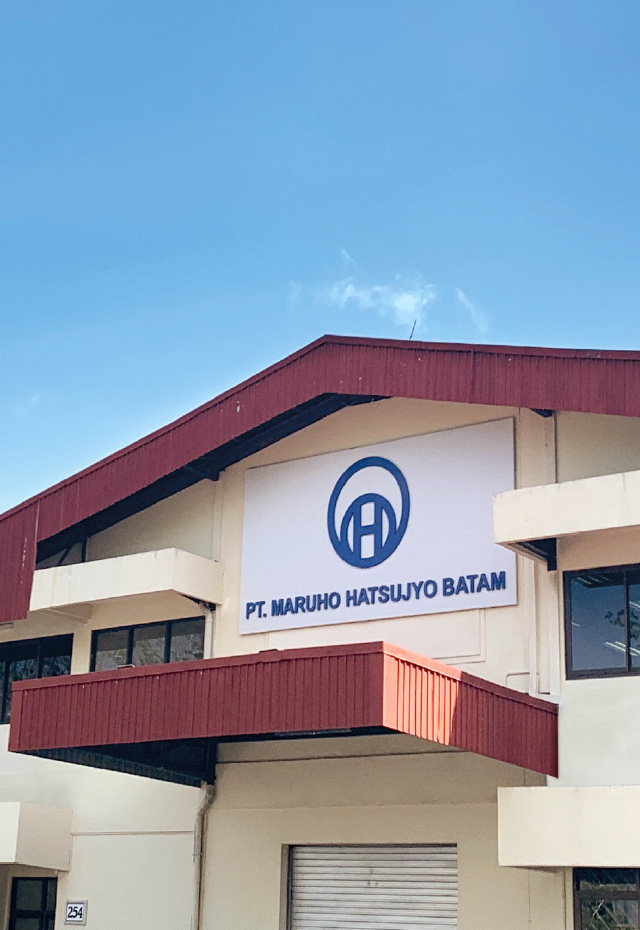 Company Name
PT.Maruho Hatsujyo Batam (MHB)
Location
LOT 253,254 Jl. Kenanga. Batamindo Industrial Park.
Established
May 2019
Capital
US$400,000
Business
Manufacturing and sale of various precision springs
Spring Shape
Compression, Extension, Torsion, Wire Forming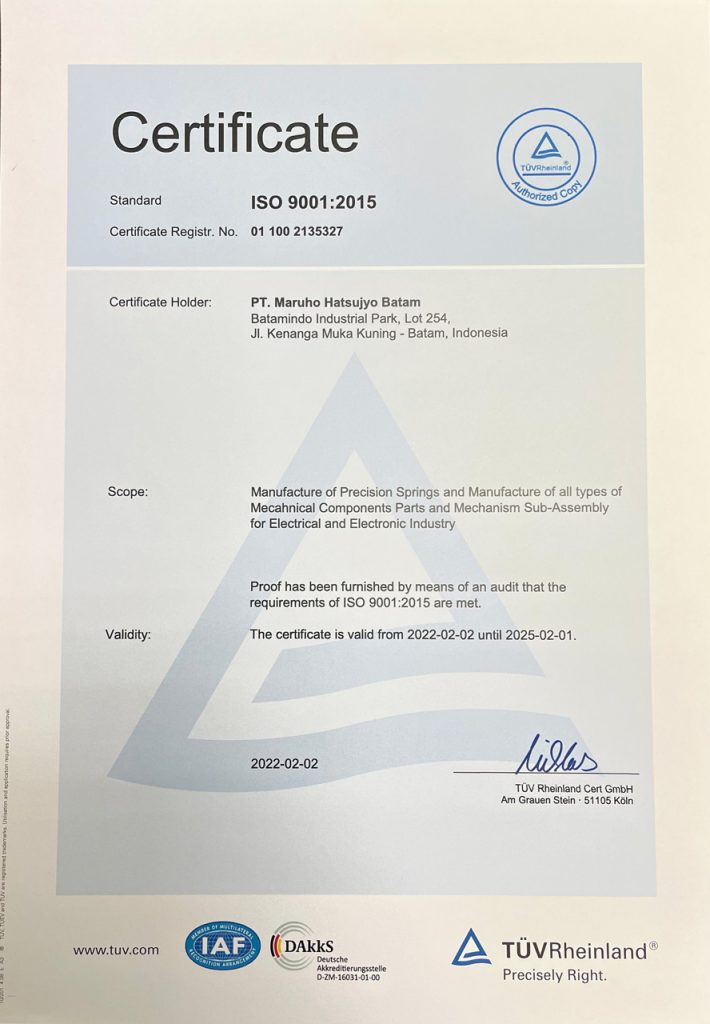 Strict functional evaluation and quality checking are essential to provide more complete products. PT.Maruho Hatsujyo Batam conduct various reliability tests and analytical inspections based on the specifications specified by our customers. Products that deviate from the tolerance are excluded from non-defective products as defective products. PT.Maruho Hatsujyo Batam strive to ensure quality without errors by actively incorporating mechanical classification and optical judgments.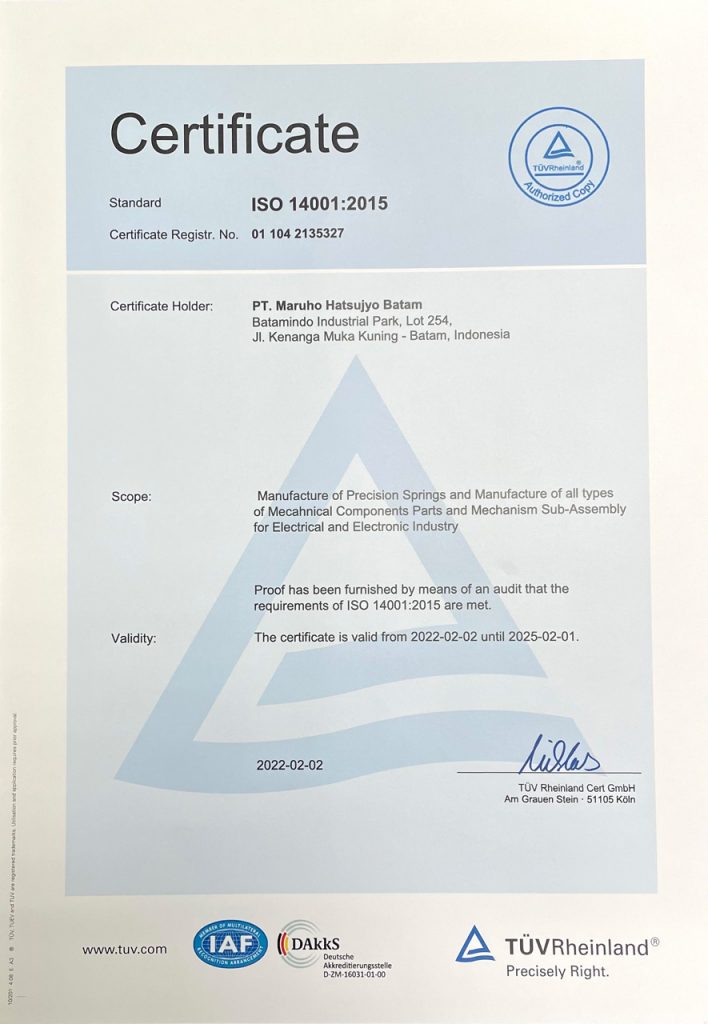 As society's awareness of global environmental conservation rises on a global level, the role that companies should play is being questioned. To respond to these requirements, we are promoting activities to reduce CO2 and environmental impact for ensuring compliance with laws and regulations and for protecting the global environment through ongoing environmental activities and monitoring.
Copyright © PT. MARUHO HATSUJYO BATAM All Rights Reserved.